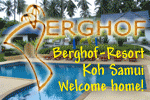 Siem Reap Package

Siem Reap

Wonder of the world. UNESCO`s World Heritage has claimed Siem Reap's most magnificent sacred sites, Angkor Wat as one of their official 'Seven Wonders.' Surrounded by the Siem Reap River, Angkor Wat is the world`s largest religious monument.

Angkor Wat was built by King Suryavarman II during the 12th century to honour the Hindu God, Vishnu. Today, Angkor Wat is one of the most visited historical sites in the world. Angkor Wat has many intriguing stories, keeping many puzzled and awe about how it was built. It is said that a ray of sunlight will shine through all four doors of the temples in a single beam during a certain day during April.



Durations : 3 days 2 nights

Inclusive of :

Air Ticket by Bangkok Airways
Insurance Surcharge, Fuel Surcharge
Bangkok airport tax and Seim Reap airport tax
2 nights Accommodation (Base on Twin Sharing) with ABF
Roundtrip Airport Transfer

Exclusive of :

Tour & all meals, guide and Entrance fee
Cambodia Visa fee (20US$)
Tip for guide and driver
Personal Expenses
Travel Accident Insurance

Conditions :

This program is applicable during 01 May – 30 October 2011
Credit card payment is acceptable with 3% extra charge.
The above prices are applicable for adult and child 2 years above.
Reservation and Settlement must be completed 15 days prior to traveling date. An urgent reservation is not acceptable. Booking is nonrefundable afterticket issued.
The package is non-amendment, non-reroute and non-refund.
Package price cannot be refunded in case of immigration Thai and/or Laos refuse passenger's entry or exit
Any program amendment may cost extra charge. Passenger must be responsible for that cost.
Passenger must responsible for personal use such as : medicine, credit card, cash etc.
Reservation signified your acceptance of all conditions stated above.

Remarks :

Thai passport holder must present passport upon immigration counter which has validation over 6 months based on traveling date. Visa is not required.Passenger holder other countries passport is required Visa to enter Cambodia. You can applyCamboida Visa on Arrival upon arrival.

Others :

Weekender Travel reserves the right to change prices and package details where appropriate. These changes are subject to political, metrological, currency exchange and airline circumstances. Our first priority will always be to up hold airline standards and the requirements of passengers accordingly.









Zu Favoriten
hinzufügen !!